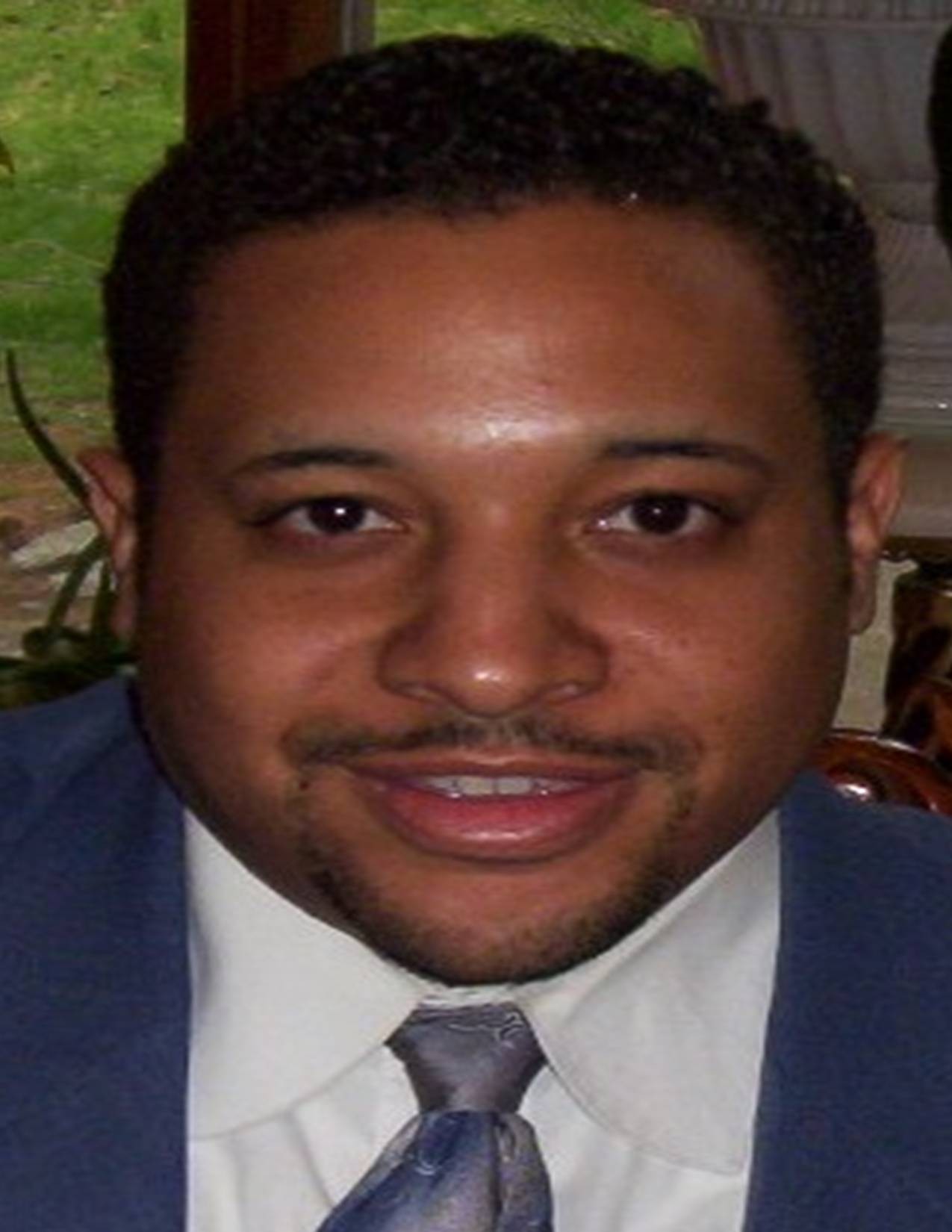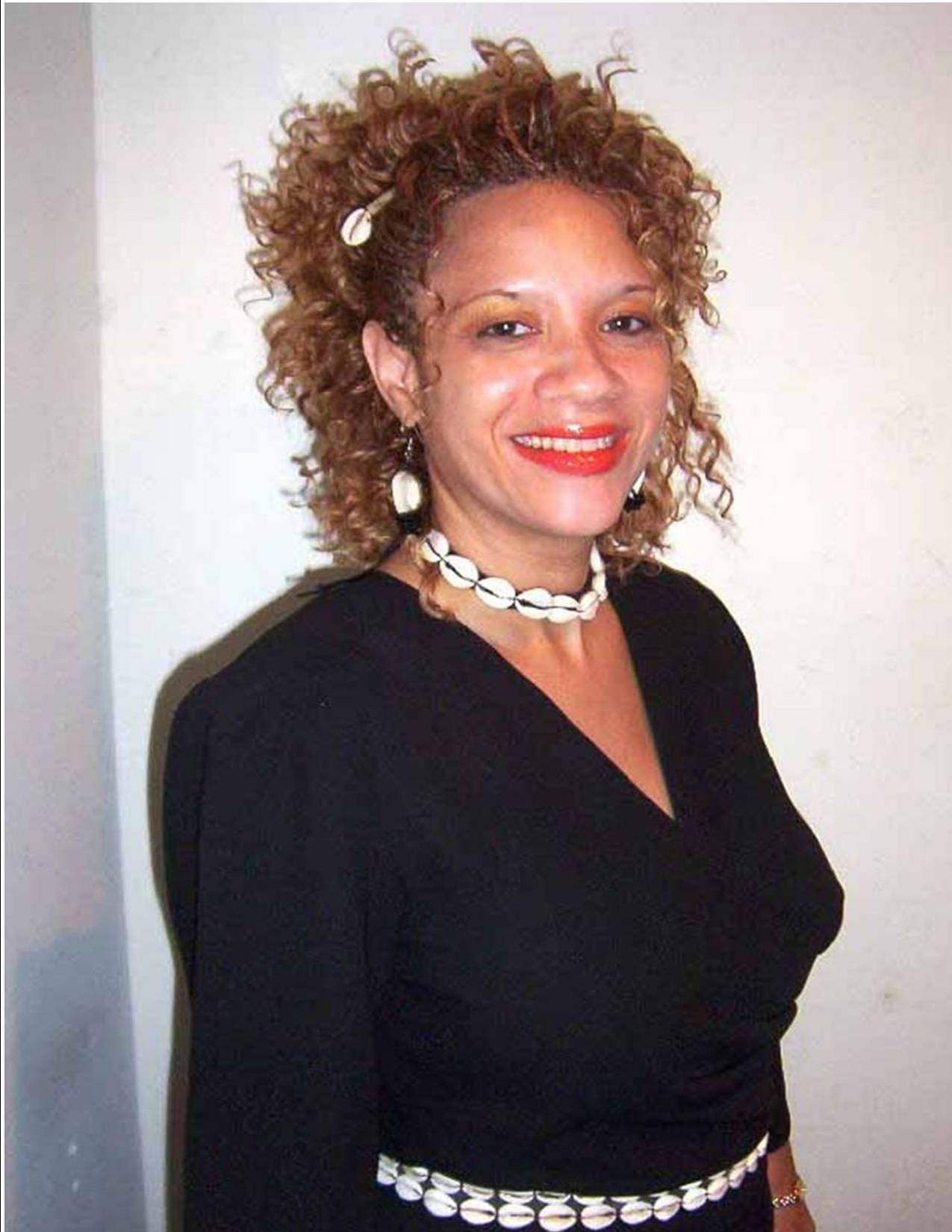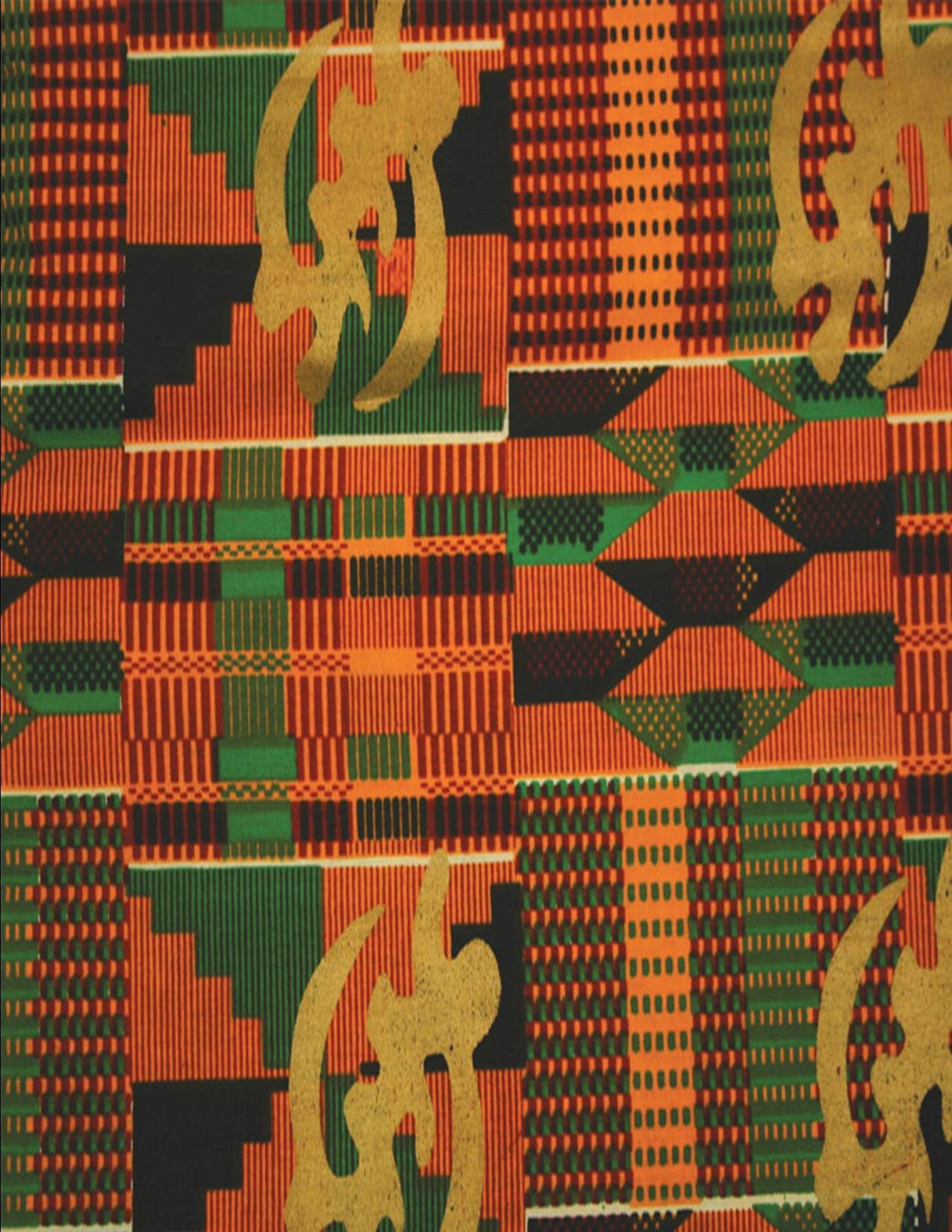 The Kama- Sahlor Group
Team Bios
"In order to achieve excellence, one must attribute a willingness to learn and an understanding to accept change."
Lisa Y. Hopkins
Playwright , Producer and Founder of the Kama- Sahlor Group
Lisa Y. Hopkins

Since childhood, Lisa had a passion for theater developed from reading and performing in the classic European tales. Even though she loved reading Snow White, The Wizard of Oz and Cinderella and so on. She couldn't identify with the characters because they were outside of her culture. She has a rich family heritage of having a mother, Ingrid Wynn Catlin who was born in Liberia, West Africa to her grandmother , Gbaene Meima Lomax who was a poor Liberian farmer and my German-Jewish grandfather, Hams Moritz Isreal Lowenthal was a Hitler Holocaust escapee that died before I was born.
Lisa studied Communications and Theater at Kutztown University and at the age of 19, I produced and directed her first stage play, 'Zooman and The Sign' written by Philadelphia's own Obie Award winning Charles Fuller. Since 2010, Lisa founded the Kama- Sahlor Group consisting of a collaboration of local teacher artists who offer: dance, music, drama coaching and visual arts to produce ethnocentric play productions.Lisa is the Founder of the Northwest Neighbors of Germantown (NWNG) organized in November of 2011 to advocate on behalf of the disturbance of Germantown Potter's Field consisting of slaves who were buried there and unrecognized since 1755.

Lisa worked tirelessly over twenty-years with various public and private school sectors composing scripts and monologues. She directed play productions depicting the lives of Madame CJ Walker, Martin Luther King Jr., Fredrick Douglass, Harriet Tubman, Rosa Parks and Nelson Mandela portrayed by children who were enrolled in institutions that did not implement Black History Month celebrations and assembly programs.

As an artist, her distinct contribution is to use art as a catalyst to save lives by taking children off the streets and on to the stage.
Music Producer Extraordinaire
Dr. Paul Hopkins
Dr. Paul is truly a gifted multitalented self-contained unit. He's known for his mellow, smooth, jazzy soft notes and extraordinary 4-octave tenor/falsetto vocal range as an artist. While composing, producing, and performing all of the musical arrangements for various musical styles for other artist, from Gospel to R&B, from Pop to Jazz, from Love Ballads to those Groovin Dance mixes.
Dr. Paul is the owner and founder of Makers Mark Gold Music Productions and Publishing and member of A.S.C.A.P. (American Society of Composers Authors and Publishers) since 1991. His production accomplishments are national and international labels with: Columbia Records (Ruffhouse), Virgin Records, Blacksands Records, Musicstation Records, Omega Sound Productions, Metropolitan Records, London Records, Bunim-Murray Productions MTV (The Real World) Dr. Paul was the Music Director for 'Freedom Cries' play production during Juneteenth weekend that was presented at the Johnson House on June 19, 2011 with my rendition of Sam Cook's 'A Change Gone Come.'
Dr. Paul is a certified as a Doctor Naturopathic Medicine through the International Board of African Thinkers and he has his own herbal product line, Dr Paul Herbs. (www.drpaulherbs.com) Last but not least, he is a United Nations Diplomat serving humanitarian needs in various countries in Africa. He sits on the advisory board for the Kama- Sahlor Group, sings and composes music tracks for their productions along with offering his talents in photography.

- Summer Camp Leas Choreographer 2019

Terri Lyons, Author, Poet, Actress & Motivational Speaker
As a graduate from Harcum College and twenty -five years in the environmental corporate industry, Terri Lyons started her second career as a keynote speaker.
From there Terri had a craving in performing arts. She has written several books describing experiences and wisdom through writing stories of her biography and personalized verses in poetry. Terri performed at venues such as: The Philadelphia Clef Club, The Performance Garage, several art galleries, public schools and churches .
Terri enjoys coaching children for diction and grammar while prepararing the children for stage plays and public speaking.
Terri has been featured as a leading role actress in six of the Kama- Sahlor Group's productions to include: Sittin-In presented in 2012 at the Plays and Players Theatre, Spinderella in 2013 and 2017, and Lion King in 2014 and Alicia 'N Ghettoland in 2017.
She wrote her first stageplay, Kitchen Table Chats inspired from two other books she authored giving a real life perspective of historical roots and Philadelphia life during the 1960's & 70's.

With Terri's emphasis of history, music, and other ranges of humanity that enriches the quality of life, Terri continues to share her poerty, spoken word artistry throughout the Delaware County.
Choreographical Team
Sister Jasmine Joseph, Assistant Choreographer
Brother Musa Cooper- First Break Dancer of 'So You Think you Can Dance season 1 &2
Production Staff
Brother Lee Anthony Campbell- Production and Performing Arts Assistant

Brother Nero Accoe- Set Designer , Stage Props and Back drops

Audio and Lights- Soundz Like Musiz Productions - Shevy Jonson
African Dance Costuming -Mama Jackie Lee
Camp Kama- Sahlor Team 2018
Jasmine Joseph- Lead Choreographer
Justin Booker-Assistant Choreographer and Assistant Theatrical Director
Jaron Hopkins - Jr. Camp Counselor and Production Assistant

Parvati Thomas- Make Up Artistry
Founder, Playwright, Producer and Community Activist
Lisa Y. Hopkins is a prolific Playwright, Director, Community Activist and the Founder of the Kama- Sahlor Group established in 2010 that consists of teacher artists who offer dance, dramatic instruction, music and visual arts used to produce ethnocentric play productions.

Lisa is also the Founder of the Northwest Neighbors of Germantown organized in November 21, 2011 to advocate on behalf of the disturbance of the Germantown Potter's Field consisting of slaves and exslaves who were buried there and unrecognized since 1755.

Lisa's early theater experience started in 1982 while directing ' Zooman and the Sign' at the age of 19 by Philadelphia's own Playwright and Obie Award winner, Charles Fuller presented on Kutztown University's campus.
Lisa has worked tirelessly for twenty-five years teaching cosmetology at Gordon Phillips Beauty School, the School District of Philadelphia, and Mercy Vocational High School while also producing and coordinating fundraising events, mini-plays, talent showcases and fashion shows from 1994 to present. While teaching, Lisa composed scripts and directed skits depicting the lives of Imhotep, Queen Hatsheput, M'me CJ Walker, MLK Jr., Frederick Douglass, Harriet Tubman, Malcolm X, Betty Shabazz, Rosa Parks, Maya Angelo and Ruby Bridges.

Lisa has written three African Folklores, "Zomo, the Ashanti Boy" presented in 201o at Khepera Charter School and 2016 at John B. Kelly
Elementary School, 'Heritage' presented at EC Emlen Elementary School on March 3, 2017

Lisa directed an after school performing arts program at EC Emlen Elementary School from 2016 to June of 2019 in preparation of producing 'Mufaro's Beautiful Daughters' written by John Steptoe for March 2018 and 'Zomo, the Ashanti Boy' produced on March 8, 2019.
Lisa has also written, directed and produced three historical plays for social justice, "Freedom Cries" for the Johnson House Historic Site (Underground Railroad location) for the Juneteenth Celebration on June 19, 2011. 'Sitting for Justice,' the Rosa Parks story that was presented at Roosevelt Middle School on March 2013 along with 'Freedom's Coming,' a Tribute to Nelson Mandela presented in March 2014.

Lisa's production of " Sittin-In" was inspired by her mother, Ingrid W. Catlin's participation in the 1960's Sit -In Movement. This production was presented at the Plays and Players Theatre on Aug 12, 2012 and at the Salvation Army Kroc Center on May 1st and May 2nd 2015. This production received a grant from the PA Council on the Arts for professional development.
Lisa has also written, directed and produced five hip/hop culture stage plays for children that addresses issues affecting the African-American impoverished communities that relates to bullying, racial profiling, substance abuse, human trafficking and violence. Spinderella was produced in 2013, 2015 and 2017 addressing bullying. Wiz 'N Da Hood was produced in 2014, 2016 and 2018 to help build self esteem and just recently ' Alicia N' Ghettoland' in 2019 to bring awareness of human trafficking on June 15, 2019 at the Venice Island Performing Arts Center in Manayunk. Lisa continues to write and produce stage-plays that utilizes art to save and empower the lives of children.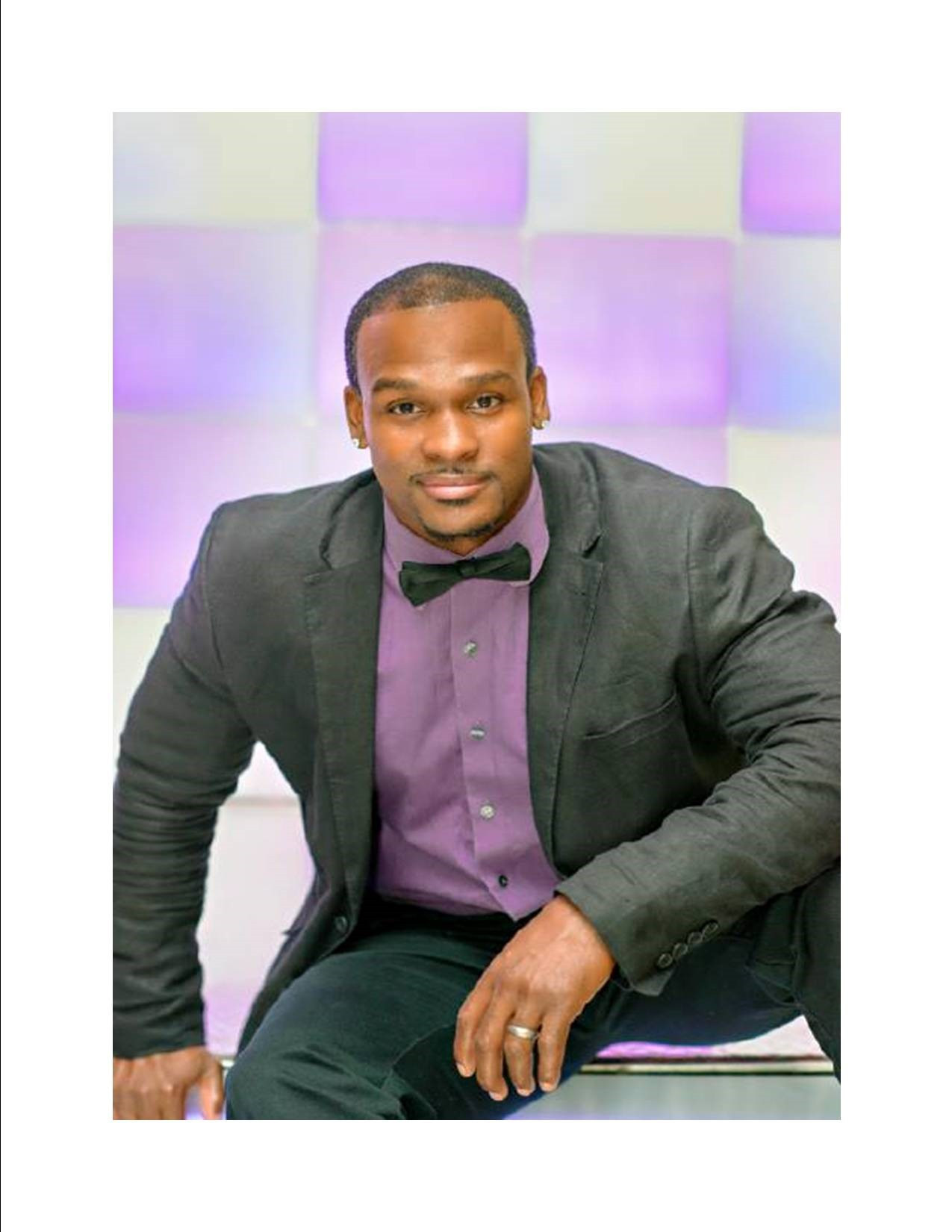 Choreographer, Acrobatic Specialist & Fitness Model
Musa A. Cooper
Musa A. Cooper is a dancer and fitness model who has had several television appearances, and is best known for being featured on both of the initial two seasons of the popular televised dance competition 'So You Think You Can Dance.'
Cooper grew up in Camden, New Jersey with a foster family and moved to Mount Laurel at the age of 13, where he recounts being relieved that he no longer had to eat at a soup kitchen. He attended Lenape High School, where he was a track star in the 1990s and was known for exuberant gymnastic dancing moves, such as doing back-flips at pep rallies. He was a member of the school's first State relay championship team in 1997, and had experience as a hurdler, sprinter, and high jumper. A dancer from a young age, Cooper specialized in hip-hop and b-boying styles, then studying more rhythmic dances when he reached his early teens.
Cooper was a performer for Beyoncé Knowles at the 2003 MTV Video Music Awards, and has made cameo appearances on other television programs, such as Sex and the City. In 2005, he appeared in the short film, It's Fun to Help Poor People in Franny, Canada.
Musa is the lead choreographer for the Kama- Sahlor Group where he has designed choreo for two productions, 'Zomo, the Ashanti Boy with West African dances from Guinea, and hip/hop dance routines for the Kama= Sahlor Producti0n of,' Alicia N' Ghettoland that debut June 15, 2019 at Venice Island Performing Arts Center in Manayunk.
A Kama- Sahlor Trained Scholar, Choreographer & Dance Instructor
Jasmine Joseph, a Philadelphia native became a proud product of the Kama- Sahlor Group at the cage 12 when she was cast after training with the Kama- Sahlor Group as Rafiki in Kama- Sahlor's 2014 production of the Lion King. Her explarary training in dance started in church at the tender age of 9 when she performed with the Enon Tabernacle Baptist Church's dance ministry of the' Vessels of Praise.' She perfected her gift in acting experiences in Kama- Sahlor's three productions of' Wiz N' Da Hood' stageplay musical during the 2014 and 2016 as Dorthea and in 2018 with her extraordinary appearance as Evilene while graduated from the Philadelphia Creative and Performing Arts High School's Kensington Campus. Jasmine affectionately know as Jazz is a lead choreographer with the Kama- Sahlor Group presently creating hip/hop and modern dance pieces during the debut of Snow Black on August 9, 2019 and is now creating Afro Beat and inspirational dance choreo for the Fall/Winter season for the Kama- Sahlor Group at FS Edmonds Elementary School in Cedarbrook Philadelphia. There's more to add to all that 'Jazz' as she leads as a role model for the children in her community and abroad.